Video Pricing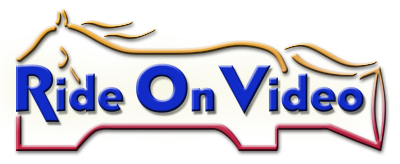 Video Pricing (Online Only)
(Effective May, 2021)
HT FULL WEEKEND . . . . $160.00




(Dressage, Show Jumping & Cross Country)
Dressage Only

. . . . . . . .

$50.00

Show Jumping Only

. . .

$50.00

HT Cross Country Only

. . .

$140.00

FEI Cross Country Only . . . $150.00
FEI FULL WEEKEND

(N3D, T3D, 1*, 2*, 3*, 4*)

- $195.00
(Dressage, Show Jumping, Cross Country, Jogs & Steeplechase)
FEI Cross Country Only (INQUIRE)

(Price based on how many cameras on course)


NOTE: If there are not Jogs, etc for a FEI Weekend the charge will be the same as a HT Full Weekend Package.



YEH

. . . . . . . . . . . . . . . .

$130.00
Extras:
USB Drive $10/ea.

Special Music $25/song
Multi-horse discounts:
(available on a per show basis)
2 horses $25

3 horses $50

4 horses $75

5 horses or more - Inquire
*Above Pricing is for orders during the show and up to 4 days after the show.
LATE ORDERS

4 Days After The Show Add $25.00
2 Weeks After The Show Add $50.00
6 Month After The Show Add $75.00
USB add $25.00
NOTE: Late orders may take considerably longer to edit depending on our work flow.
CHANGE ORDERS
A $10 fee will be charged per order change after orders are edited and/or uploaded online.
Fee will be charged at the time of the order change per change.
All prices subject to change without notice.
ALL VIDEOS ORDERED AT THE SHOW INCLUDE:
Titling, Music, and FREE UPLOAD to RideOnVideo.net in HD 1080P. (USB drive can be purchased separately)